IMDB (Internet Movie Data Base) credits – click here
For AUDIO BOOKS on Audible.com – click here
AUDIOBOOKS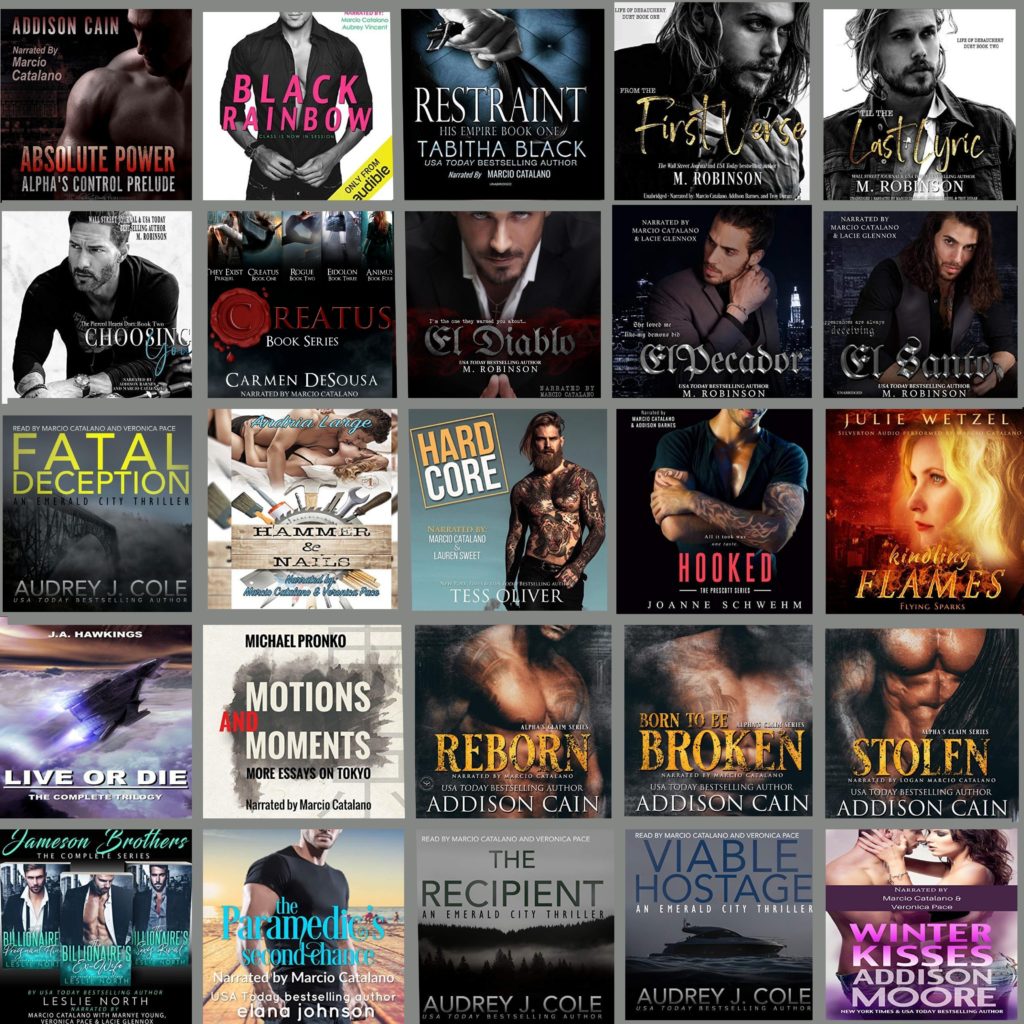 FILM
Hands of Lau
Himself
Hangar 10
Down And Dangerous
Gabrio
The Sabi Company
20 Minutes with the President
Charlie
Brandenburg Films
Dichotomy
James
FunkBuddha Productions
Punch
Punch
Punch Brand Films, LLC
Formal Wear
Doorman
SQS Productions
Man II Man
Silas
Atrium Cinematics
Ordinary Angels
Ornias
D Constructed Media
Bad Day
Steve
Starfire Creative
Chrome
Main Pilot
Pendragon Pictures
Sour Apple Freeze-Pop
Edward
Mac's Motel Pictures
TV
Flying Tiger, Season 2, Ep. 1
Russian Hitman
Shaw Brothers Studio
Gotham
Azrael (Double)
Primrose Hill Productions/FOX
Life On Top
Kent
LOT Productions, LLC
Sons of Anarchy
Male Porn Star
Pacific 2.1 Entertainment/FOX
Dexter
Cole (Double)
Blind Decker Productions
Me vs. Me
Male Fitness Model
Screaming Flea Productions
The! Astonishing World News
Ep. 242
Boyfriend Kickboxer
Champion Visions World, Inc.
Mystery Hunters, Ep. 62
Sylvester
Apartment 11 Productions
THEATER
Spike Heels
Edward
Seattle Actors Theater
The Late Henry Moss
Ray
Seattle Actors Theater
A Streetcar Named Desire
Stanley
Seattle Actors Theater
American Buffalo
Teach
Seattle Actors Theater
True West
Austin
Seattle Actors Theater
The Dreamer Examines His Pillow
Tommy
Seattle Actors Theater
Loose Ends
Paul
Seattle Actors Theater
Key Exchange
Phillip
Seattle Actors Theater
BlackJack
Johnny
Lucky Fortune Productions
VOICE-OVER
Club Promo
Spokesperson
Body Renew Fitness
Ghost Stories (Trailer)
Narrator
Starfire Creative
Student Commercial
Pirate / Father
Art Institute of Seattle
The Unreal World
Zach
Jeff Wieskowitz Productions
TRAINING
Stunts
Mark Houghton
TriQuest MMA Gym (Hong Kong)
Performance Capture
Julene Renee
ROM School of Performance Capture
The Living Actor
Rick Pagano/Russell Boast
The Lillian Theater
Scene Study / Shakespeare
Sam Anderson
The Road Theatre
Meisner Technique
Tony Savant/Chris Liebe
Playhouse West
Meisner Technique
J.D. Coburn
Seattle Acting School
Commercial Improv
Killian
Killian's Improv Workshop
Auditioning For The Camera
Richard Brestoff
Freehold Theatre
Camera Smart Actors Lab
Richard Brestoff
Freehold Theatre
Directors Class for Actors
Bartlett Sher
Freehold Theatre
Scene Study
Timothy Piggee /Jackie Moscue
Freehold Theatre
Scene Study
George Lewis /Althea Hukari
Freehold Theatre
Monologue & Audition Workshops
Jessica Marlowe-Goldstein
Freehold Theatre
Improv
Troy Mink
NW Actors Studio
Stage Combat
Geoffrey Alm
Freehold Theatre
Shakepeare
John Abramson
Freehold Theatre
Voice Over (Animation)
Crispin Freeman
Japan Visual Media Translation Academy
Voice-Over (Commercial & Animation)
J.D. Coburn
Seattle Acting School
Voice-Over (Commercial)
Pat French
Pat French Studios
Special Skills

Professional Emcee, Ring Announcer, Spanish (fluent), Screenplay Writing, Hiking.